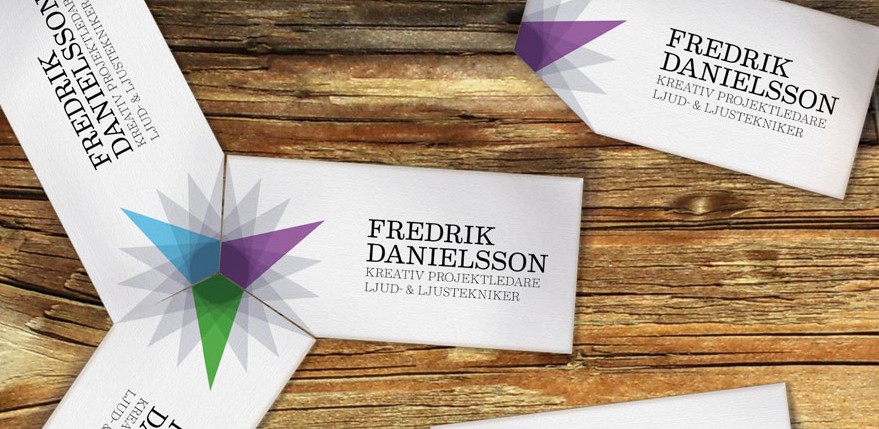 "An identity that shows the strength and abilities in the professional. An identity that allows for interactivity with the client".
---
When a visuel identity is created it is important to find the core values of the individual or organisation. This man, Fredrik Danielsson, is a professional light and sound technician and a creative project manager. He is a key player who puts the pieces together when it comes to show and events. This visual identity is based on a powerful geometric figure which emphasizes professionality, stability, multi talented, focused, centered. The kind of characteristics his clients are looking for.
This is a business card, slightly different from the rest of the great majority of the ones out there (most probably yours as well). The big difference is it has interaction in it. It has this final touch that differs you from the rest and makes the client genuinely interested in what you are doing.